Internet advancement has changed the way how Malaysian consumers purchase a product. Buyers today have many options to get the items they want, namely from webstore, Facebook or marketplaces. Some consumers may tend to only buy from their favourite marketplace, while some will do comprehensive research at Facebook before making a decision to purchase. Hence as a seller, you need to ensure that your products can be found on multichannel for the maximum number of sales.
What is multichannel selling?

What are the options available to sell on multichannel?
There are many sales channels you could consider in reaching out to more potential consumers. Here are some of the popular online sales channels to look at:
1) Marketplaces

2) Facebook

3) Webstore

Why should I sell on multichannel?
Consumers today are no longer loyal and purchase only from a single channel. Hence, It is necessary to sell in more than a sales channel. Here we will discuss further on how the multichannel selling concept can benefits merchants.
1) Reaching new markets
The beauty of selling through multichannel is that merchants have the opportunity to reach their customers on different channels. To prove this point let's have a look at the following illustration below.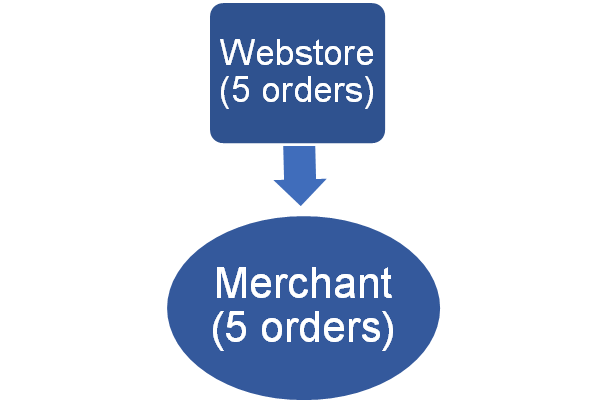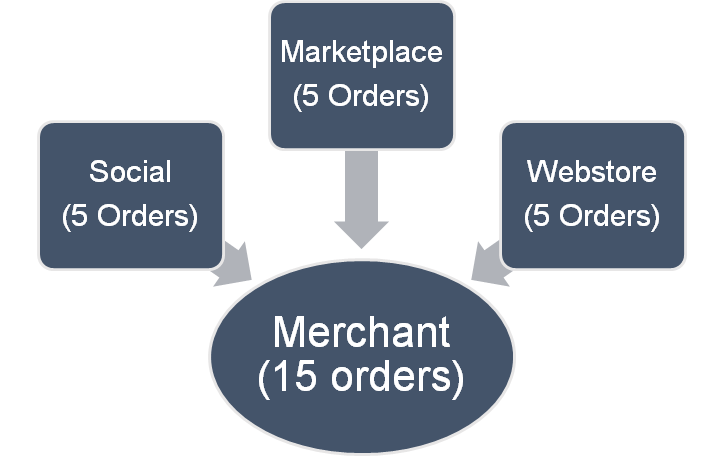 As illustrated in the above diagram, selling in a
single channel
will result in your business in only
reaching one market
and your sales will be restricted as compared to those who are selling in multiple channels. The
more channels you sell
, the higher the chance your
profit will be higher
!
2) Increasing your touch points
Most of the time, online shoppers will read reviews and seek more information from multiple places. Selling on multichannel allows your brand to get maximum exposure repeatedly and that will increase the chance of customers buying your products.
What are the challenges selling in multichannel?
Even though, multichannel selling can increasingly improved merchant business performance. There are still some challenges the merchant will face from practicing this concept.
1) Higher operational costs
When you are selling on multichannel, it requires you to duplicate your effort by logging in to different channels to manage your products and process your orders. It is not only time-consuming but also requires you to hire more staff to manage these sales channels effectively.
2) Tallying inventory across different channels
Manually recording product inventory in different channels is not a wise move. Relying on offline spreadsheets to track your inventory not only consume more time but also it will be difficult for you to log in to different channels frequently just to update the latest inventory to prevent overselling.
3) Managing product information across different channels
As each of the marketplaces has its own format of product listing, it will be time-consuming in managing your product information and adjusting your product price across different channels without a marketplace integration tool.
Sources
https://www.sitegiant.my/benefits-and-challenges-of-multichannel-selling/